Are Your Appliances Safe?
Waypoint Property Inspection offers free appliance recall checks with every full home inspection. Our inspectors will collect informational data on the appliances present at the time of the inspection and submit them to a data base to determine if a recall has ever been issued on them.
As a client of Waypoint, you will receive a detailed report on the home's appliances soon after the inspection is completed. Should there be a recall on an appliance, you will receive information about the recall and instructions on what action you need to take to have the recall addressed. We have partnered with RecallChek to bring this service to all our clients who have had a Waypoint full home inspection.
We will also send you ongoing monthly emails with tips and information to help you keep your home healthy, safe and secure. As our client you will always have the opportunity to add additional appliance as well as new appliances that you have purchased to the Recall database, whether it is a week, month or years after you have purchased your home. This part of the program is called RecallTrak.
This valuable service is free for as long as you own your home (and have had your home inspected by Waypoint.) If you have family, friends and associates who are interested in determining if their appliances have been recalled, they can purchase the program for only $29.99 by clicking on the logo below: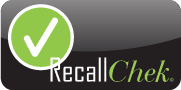 Serving: Boca Raton, Boynton Beach, Lake Worth, Palm Beach Gardens, West Palm Beach, Jupiter Island,
Palm Beach, Parkland, Coral Springs, Ft. Lauderdale, Hollywood, Miramar, Coconut Creek, Jupiter, Miami,
Aventura, Sunny Isles Beach, Port Saint Lucie, Pompano Beach, Delray Beach, Lantana, Greenacres, Loxahatchee, Weston, Miami Lakes, Palm City, Stuart, Tequesta and Wellington

Home Inspection Software and Website Hosting

Privacy Statement: We are committed to communicating with you in a professional manner and protecting your confidential information. We use the information you provide (e.g. name, address, phone number, email, etc.) to contact you to share information about our (products/services). We will not share your information with any third party outside of our organization, other than as necessary to fulfill your request. This company does not sell, trade or rent your personal information to others.
Please contact us to correct or update information at any time. (provide form or phone number)
---
Waypoint Property Inspections East, llc
Proud Member of


______________________________
7114 Vesuvio Place
Boynton Beach, FL 33437
561-676-0546
www.waypointeast.com